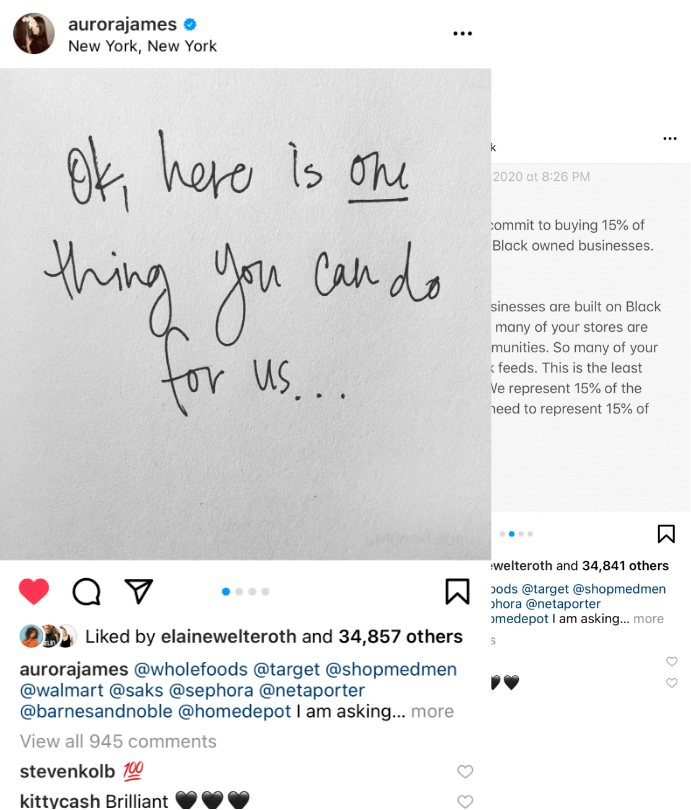 In May 2020, amid a charged moment in history, full of protest and awakening, our founder Aurora James took to Instagram,"Ok, here is one thing you can do for us…"
Aurora tagged the world's largest retail brands, asking them for fair Black representation on their shelves. "We represent 15% of the population and we need to represent 15% of your shelf space," she wrote.

She targeted her ask at retailers, all with stores in Black communities and ads directed at Black people, that sell an array of products including clothing, beauty, and food. These retailers depend on the Black dollar to stay in business year after year.
"
I will get texts that this is crazy. I will get phone calls that this is too direct, too big of an ask, too this, too that. But I don't think it's too anything. In fact, I think it's just a start. You want to be an ally? This is what I'm asking for.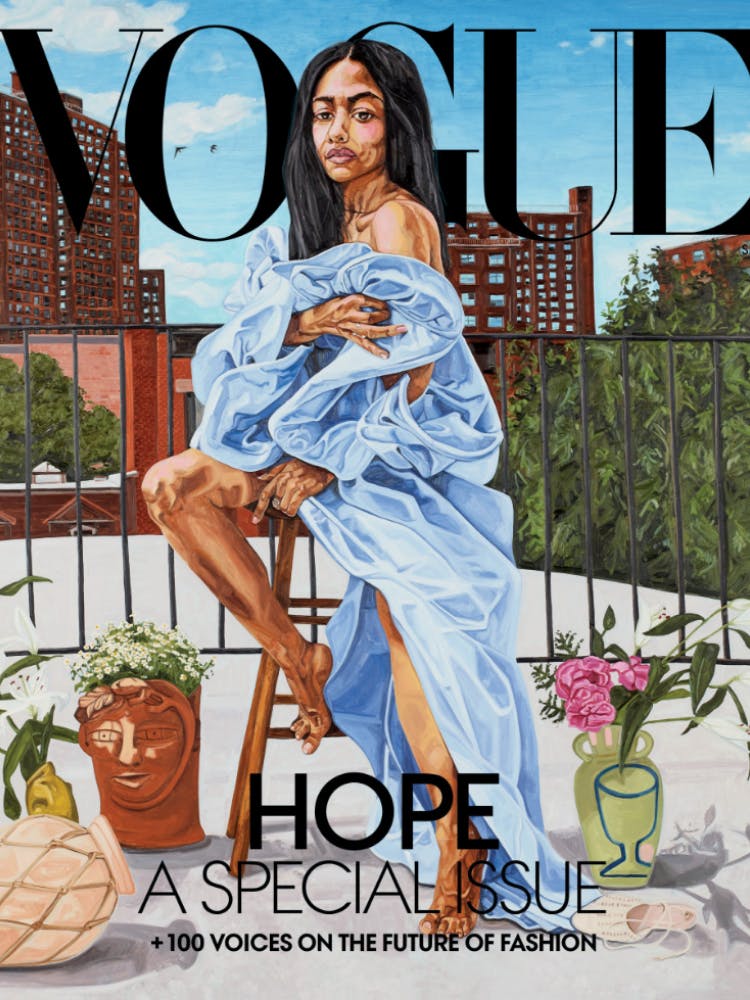 a movement
began.
Since that post, over 28 of the world's most recognized retailers have taken the pledge, redirecting $14B in revenue to Black brands.
As our fearless leader says,
"this is just
the beginning."