The Fifteen Percent Pledge Achievement Award
Supporting Black Entrepreneurs
Sponsored By

Black entrepreneurs continue to face systemic barriers when it comes to accessing funding to grow their businesses. At the end of last year, Black startup founders received just $264 million of $33.6 billion in capital allocated - less than 1%.
These barriers extend into our banking systems, where 57 percent of Black business owners are denied a bank loan during the formation of their business. 
For more than three years, the Fifteen Percent Pledge has been working alongside major corporations to re-evaluate their organizational structures, funding streams, and supply chains, in order to create new economic opportunities and greater equity for Black businesses. 
To date, 29 corporations have made long-term contractual commitments to this work, creating the potential to shift more than $14B to Black businesses. Despite this progress, there is still so much work to do to ensure an inclusive economy and an equitable future for Black entrepreneurs.
Application Process + Timeline
Applicants must first create, update, or complete their business profile in our Business Equity Community in order to access award application questions. The application will be open for four weeks. A review committee will select semi-finalists, and the winner will be selected through public voting. Before you get started on the application, we recommend reviewing a resource document we created for you to submit your strongest application: Application tips and resources.
October 30
Application opens
Application opens
November 30
Application closes
Application closes
January 8
Ten semi-finalists are notified and invited to the 2024 15PP Gala
Ten semi-finalists invited to the 2024 15PP Gala
January 8 to January 14
First round of public voting begins to identify winner and two finalists
Public voting begins to identify winner and two finalists
January 19
Top three finalists are notified with no indication of winner status
Finalists are notified with no indication of winner status
February 3
Winner is announced at the event
Winner is announced at the event
Eligibility Criteria
Member of our Business Equity Community
Has a presence on Google Shopping
E-commerce business with a minimum annual revenue of $100K
Black-owned: At least one self-identifying Black person with 50% or more equity in the company
Has between 2-15 employees, including the founder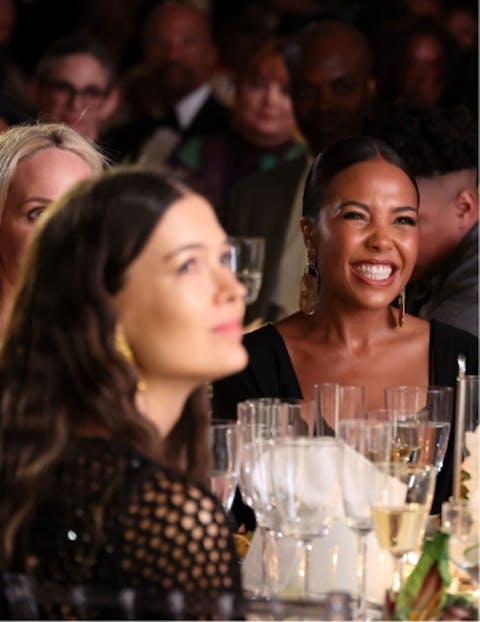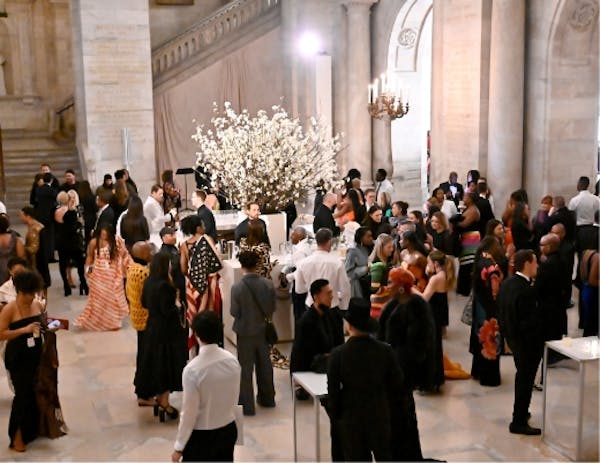 Frequently Asked Questions
Black-owned businesses that sell products to consumers for their own use or enjoyment. This includes apparel, shoes and accessories, toys and electronics, appliances, beauty and skincare, and home decor. This does not include service businesses (e.g., hair salons, restaurants, food trucks), food and beverage CPG, vitamins and supplements, and cleaning supplies.
Simply click on the 'Apply' button above to create a profile in our Community and complete supplemental award application questions.
Finalists will be notified through the main contact email provided in the Business Equity Community profile.
Three finalists will receive cash awards.
We do not accept product samples during the call for applications. 
The information you provide will be available to the Fifteen Percent Pledge team and members of the review committee only. Please note that they all sign our Non-Disclosure Agreement.  
Sure, but your business must be based in the United States or have a legal presence here.
It may be subject to taxation. Payment of all and any taxes in relation to the cash award is the sole responsibility of the award winner.
We will not accept any applications after the deadline. 
Donations
Are you are a founder, venture capitalist, corporate employee, or other leader who wants to invest or contribute to funding a grant for a Black business owner?
Individuals can also donate here to support the Pledge's general operations and long-term organizational growth.
About the Fifteen Percent Pledge
The Fifteen Percent Pledge is a racial equity and economic justice non-profit organization addressing the inequities that exist throughout the American consumer economy and working towards closing the racial wealth gap. In recognition that Black people in the U.S. compromise nearly 15% of the population, the Fifteen Percent Pledge calls on major retailers and corporations to commit a minimum of 15% of their shelf space, sales revenue, and annual spend to support Black-owned businesses. In 2022, the Pledge was the recipient of Fast Company's Most Innovative Company of the Year Award.